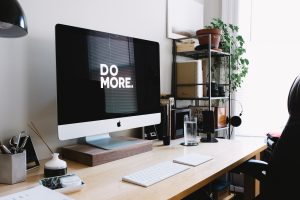 Purchasing rental property in Arizona is a fruitful business endeavor so long as you know what to look for. The lovely Southwest has become an extremely hot (no pun intended) commodity for real estate investments due to affordable housing prices, a thriving economy and desirable weather.
For years, rental property in Arizona was largely looked at in a similar light as Florida. It was seen as a place where retirees often flocked to soak up some rays and enjoy golf outings and family gatherings in their elder years. This is no longer the case, as cities like Phoenix and Chandler have become more diverse for investment opportunities, in addition to areas like Glendale and Mesa.
Arizona is a beautiful place to raise a family or rent out property, but here are some things to know before shelling out that down payment.
Thriving Job Market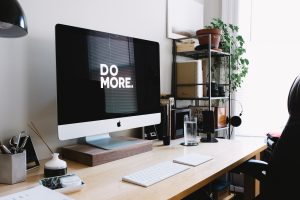 According to AZCommerce.com , Phoenix has the No. 3 largest market in terms of tech job growth just behind Baltimore and San Francisco. This is encouraging because Arizona is not the first place that comes to mind when you think of the tech industry.
Arizona has a blooming startup hub and a diverse ecosystem of global tech giants who are continuing to boost the economy. This means nothing but great things for the housing market, as an increase in jobs will lead to an increase in housing demand.
Renting out homes or apartments closer to the city or big offices will likely be easier for you. Take into account which areas have higher employment to ensure you have no problem finding a tenant. This is how you can make the thriving job market work for you.
Coincidentally…
Housing Prices are Rising
According to the Zillow Value index, housing prices in Arizona are now at a median of $270,000, which is an increase of 7.9% since 2015. Talk about profit margins!
Arizona's population is continuing to grow at an annual rate of 1.4%, which plays right along with the expected continuation of the housing market increase. Home prices are expected to rise another 3.4% in the next year.
You can find more updated information on the housing market in general on Zillow. If you are prepared to invest a little more money, cities like Scottsdale, Chandler and Gilbert might be more your style. If you are maybe looking at investing in more than one property, or simply aren't looking to spend as much, Phoenix, Mesa and Tempe could be up your alley.
Know Exactly What Type of Property You are Targeting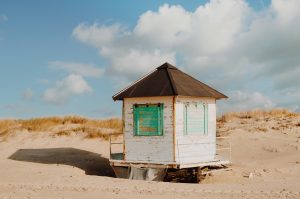 You might be looking for a single-family home, apartment, condo or townhouse. Regardless, you must know the details of each property type before investing because this will affect your strategy.
Condos or townhouses will yield a higher monthly rent, whereas single family homes are more beneficial if you are looking to flip. The downside to a condo is you likely have to pay association fees, although they are often cheaper in the Phoenix area, often selling for around $50,000-60,000.
Be Aware of the Crime Rate
You can find an updated list of crime types and locations across Arizona on DisasterCenter.com. Sites such as NeighborhoodScout.com will also go into even more detail with a fully intuitive map so you can get a better feel for the state.
You'll find that Arizona is the country's 15th-most dangerous state. There are plenty of safe and wonderful areas that should make your home searching simple, but make sure to do your research regardless of where you are looking to invest just as a precaution.
You can never be too safe when it comes to crime information. You are looking to make a great investment, and putting your money and safety at risk is not good for said investment. Arizona is an outstanding place to live and invest, just make sure to do a little homework!
Allocate Funds to Deal With Heat
You may or may not have heard, but there are rumors going around that Arizona is fairly hot.
Guilty as charged.
Unless you are from the area, you're likely unaware of the curveballs that heat can throw a home investor. For your rental property in Arizona, hot water heaters typically last about 8-10 years, air conditioning units might last around 10-15, and compost roofs might only last around 10 years.
That heat can wear down your home and appliances, so it's certainly something to factor into the budget. Those 120-degree summers come with a price, and you don't want to be caught off-guard when a water heater blows out. It happens more often than you'd think, so be prepared.
Hopefully you've learned plenty about investing in rental property in Arizona, but if you're looking for more information, Mosaic's team is here to help. Act quickly before those home prices keep going up!