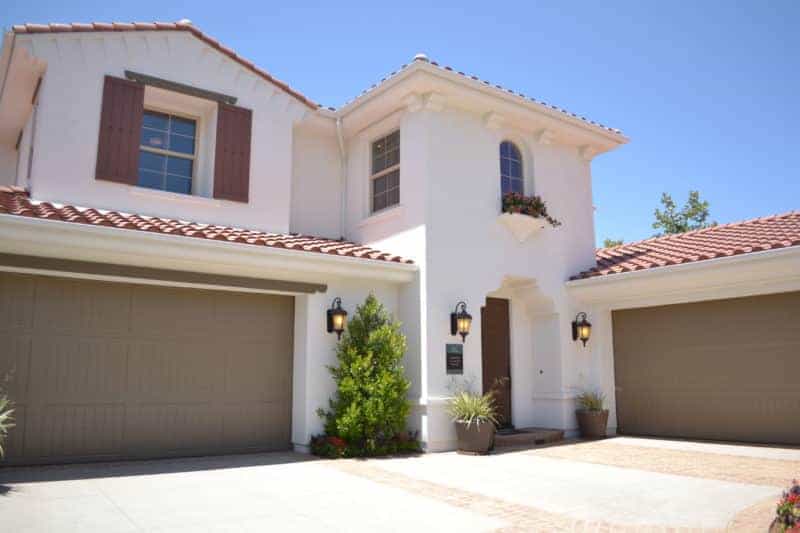 While renting out a property can be a great investment, taking care of rental property can be very time consuming. Hiring a property manager allows you to make money on your investment. While not having to deal with the daily hassles and stress of owning a rental property. Although, you may finding yourself asking, "what does a property manager do?"
A property manager deals with the daily operations of your real estate investment so you don't have to. Depending on your contract with your property manager, their responsibilities can include a variety of tasks. From finding long-term tenants to filing your property's taxes. Other responsibilities of property managers include handling rent, making repairs, and periodically inspecting your property for damages. All while keeping you informed of what is happening on your property.
Property managers also have a strong knowledge of housing and tenant laws. So they can evict tenants if necessary and help you if a lawsuit occurs.
What Does A Property Manager Do?
1. Find Quality Tenants
A property manager markets your property to fill vacancies. Performing background checks, verifying income and job history, credit checks, etc is standard practice. Most people can do this on their own. Where the property manager makes all the difference is what that information tells us. With years of experience comes the knowledge necessary to analyze all that information and decide on the best tenant for your investment property.
2. Setting Current Market Rental Rates
By evaluating your property and checking prices of other properties rented in the area, your property manager will create a thorough market study . This will help you determine a rental price that makes you a strong profit off your property investment and attracts renters. Also, your property manager makes sure your residents pay their rent, enforces late fees, and adjusts the prices of rent when necessary.
3. Discuss the Terms of the Lease
When your property manager finds a tenant that is a good fit for your property, they will discuss the terms of the lease. This includes setting the length of the lease, the price of rent, collecting the security deposit, and other details involving the lease.
4. Handle Complaints, Repairs, and Emergencies
Instead of having to deal with the headache of listening to tenants' complaints and finding a maintenance crewyourself, your property manager will do this for you. Property managers are especially helpful during emergencies. In an emergency, such as your rental property's kitchen floods at night, your property manager will respond to the problem. Then update you in the morning.
5. Communicate With You
Furthermore, an ideal property manager will communicate with you regularly. They keep you updated during the leasing process, inform you when repairs are being made and communicate anything important happening on your property.
6. Inspect the Property
Your property manager will inspect your rental property when renters move in and out. They should also take photos and video of the condition your property is in. Furthermore, your property manager should inspect your rental property periodically while occupied, to ensure that your renters are maintaining your property.
7. Know the Proper Way to Evict Tenants
If necessary, a property manager knows the laws and procedures to evict tenants if they fall behind on paying their rent or violate the terms of their rental contract. There are very specific guidelines that need to be followed or it can come back on you. We also have several procedures developed over time, to comply with requirements that have been determined through case law. Which the general public is usually not aware of.
8. Keep Records Regarding the Property
By keeping detailed records regarding your property, your property manager knows how much money you are investing in your property and if you are making a profit. Records should include money paid in taxes, repairs, and a record of rent payments. These are available to you 24/7/365.
9. File the Property's City Sales Taxes
Depending on your contract with your property manager, they will either file the property's taxes themselves or give you advice on how properly to file your property's taxes.
10. Know Housing and Tenant Laws
Your property manager should be up to date on the current laws involving renting a property and managing tenants. By having a strong knowledge of the law your property manager will make sure that no laws are being violated and will help protect you in the case of a lawsuit.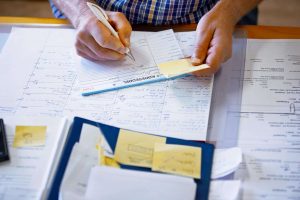 Hopefully That Answers: What Does A Property Manager Do?
In conclusion, if you decide that you'd like a property manager for your rental property, Mosaic Properties is here to help. Mosaic Properties emphasizes filling property vacancies quickly and keeping your fees low, so you make maximum profits.
As a leading property management service in Phoenix, AZ, and the surrounding area, property managers from Mosaic Properties focus on finding responsible tenants for your property, collecting rent in a timely manner, handing the accounting for your property, and much more.
So, what does a property manager do? The simple answer is "They assist in turning your property into a profitable investment and making your life as simple as possible!"